Markit

is

a voice-activated mobile application

that

records, organizes, and maps out shopping lists in the supermarket

, all without lifting a finger. 
How many times have you gone to the grocery store only to get home and realize you forgot an item from your list because you didn't
add
it to your list? While many of us already keep lists on our mobile devices,
there is a gap in our productivity process, between thinking of an item to buy and actually adding it our shopping list
. 
 - Spend less time shopping/running errands
 - Keep up with shopping lists no matter the situation 
In response to the question, "How can you make one aspect of everyday life better?" I designed Markit from research to reflection.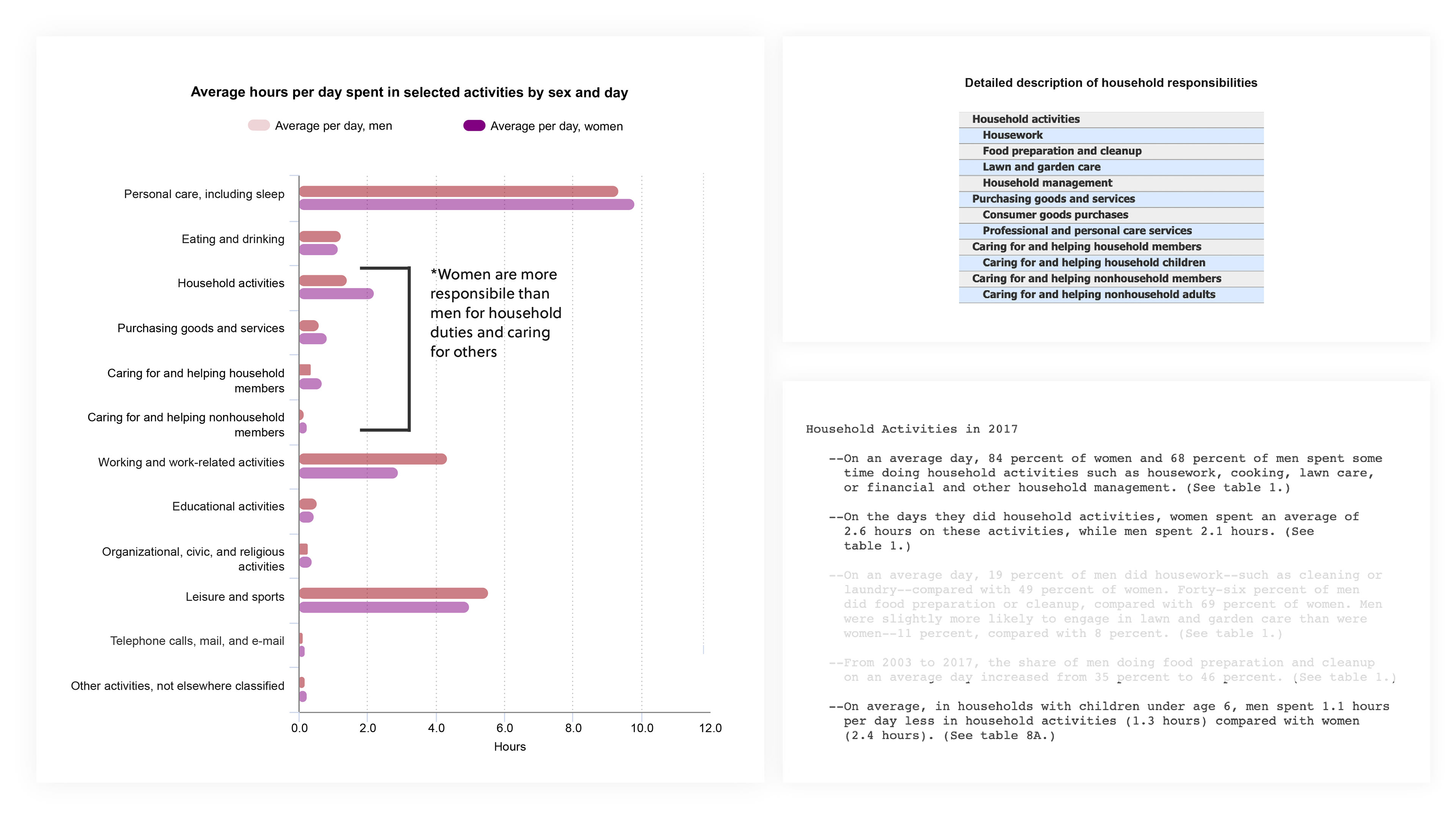 According to U.S. Bureau of Labor and Statistics,

women are generally busier than men

. Regardless of age and employment status,

women spend more time doing household activities and purchasing goods and services

. They also

spend more time caring for others

.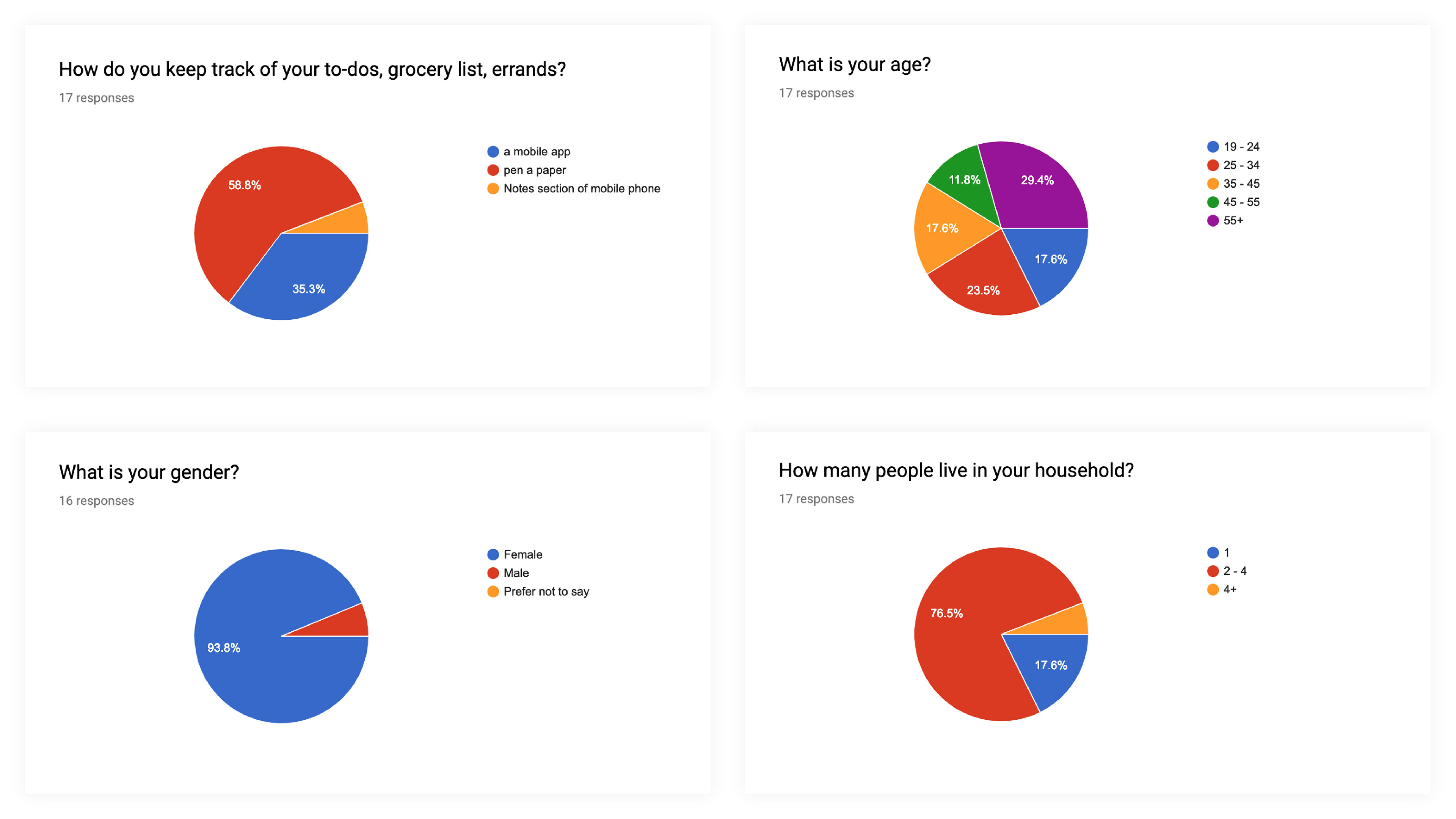 An online survey was also conducted. Most of the participants were women between the ages of 19 and 34 who lived with two to four people in their household. The
majority of them still use old fashioned pen and paper to keep lists
.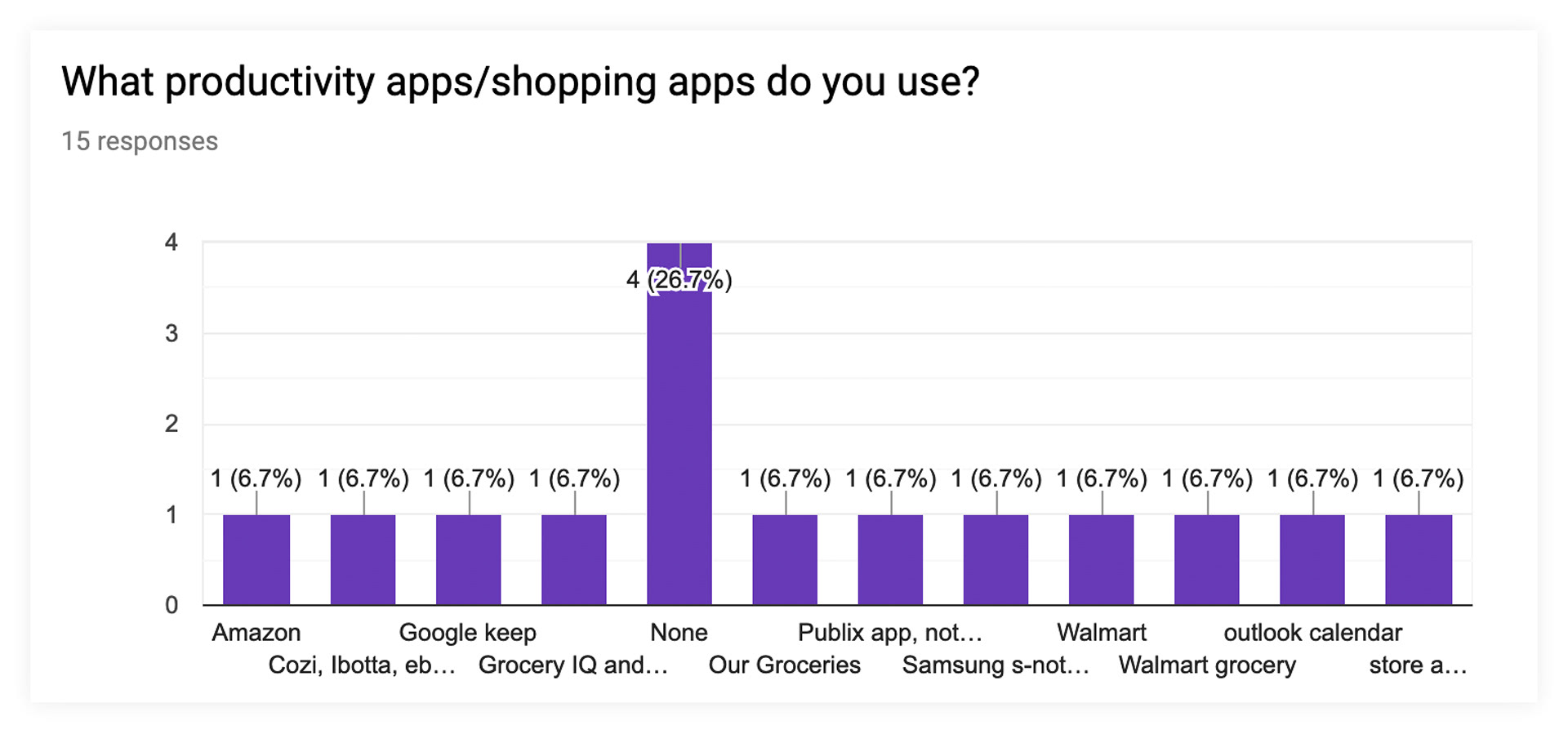 One of the questions in the online survey asked participants which mobile apps they utilize to shop and/or track productivity. The answers varied greatly which drew the conclusion that these apps are helpful in one or two aspects of the user's journey, but
there are gaps in each product that can filled in order to improve experience
and save the user time. 
Cozi 
is marketed as a productivity app that enables users to edit and share shopping lists, calendars, meal planner, etc. While
there is a voice component
to the shopping list, it is
only through Amazon's Alexa integration
. Furthermore, user reviews reflect
in-app purchases of premium features prohibit users from committing to Cozi
above other apps
.
Ibotta
is
a rewards app
in which users gain cash back by completing shopping-related tasks. It does not feature a voice-activated shopping list, and rather than save the user time,
it generates time consuming activities for the user to complete in order to achieve rewards
. For example, the user must select offers prior to shopping and then upload images of receipts after shopping to get cash back. 
Store apps and
online shopping apps
like Publix, WalMart, and Amazon persuade 
the user to shop exclusively at that store
. And while online shopping is growing in popularity,
consumers are still going to brick and mortar stores for grocery items
like fresh produce, bakery goods and refrigerated items.  

Based on the statistics obtained by the Bureau of Labor and Statistics, the administered survey, and a thorough competitive analysis, Markit's target audience is
women between the ages of 23 and 35
with varying levels of income and employment. These
women are mothers and caregivers
, budget conscious, and active in their communities.