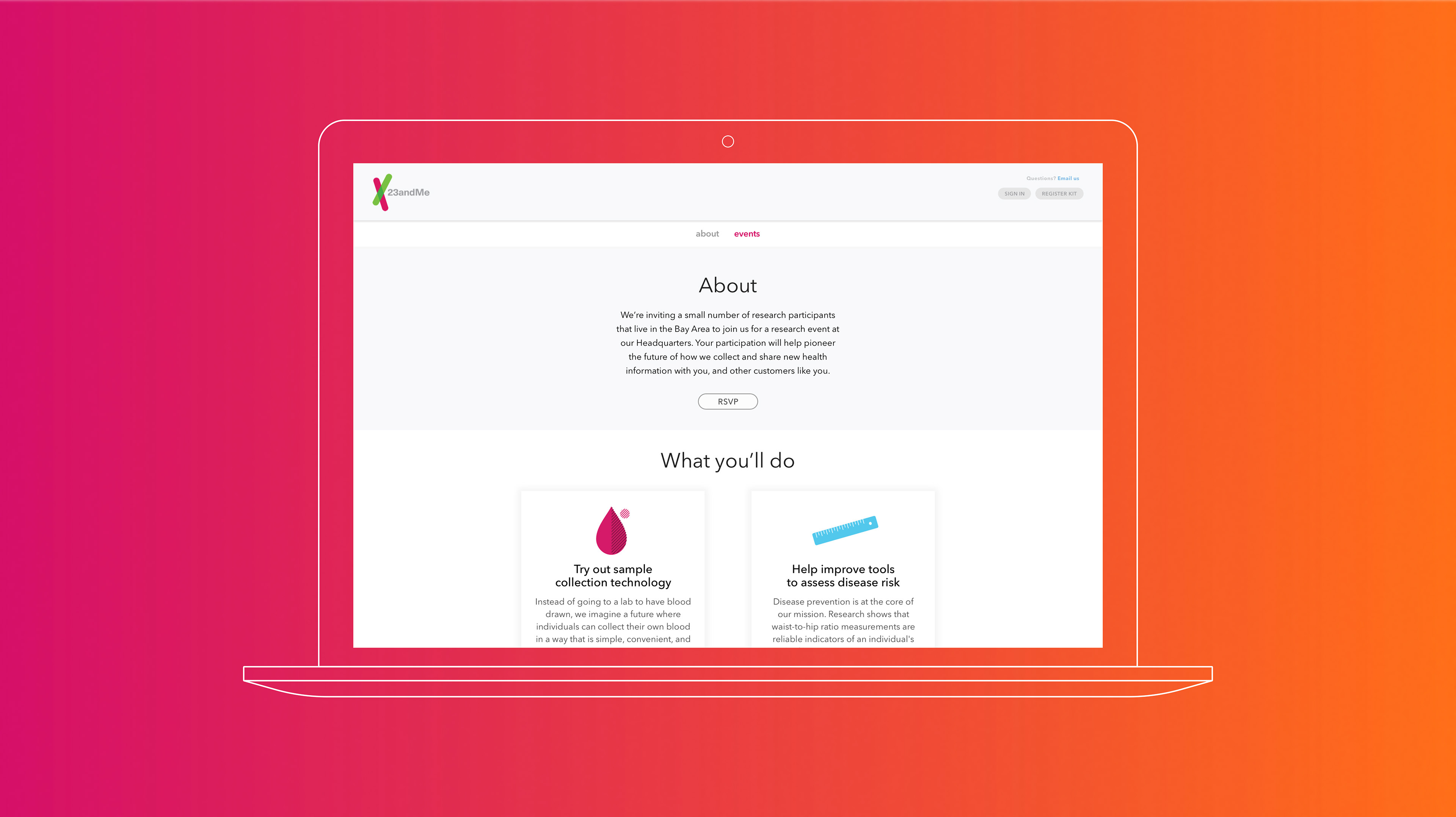 23andMe
is a DNA testing company dedicated to exploring the relationship between humans and their 23 pairs of chromosomes. I had the pleasure of working with Miami-based creative agency
Ruxly
in producing and designing digital assets to support the company's rebranding. 
Deliverables included an email campaign focused on fertility research and responsive web pages targeted at medical professionals.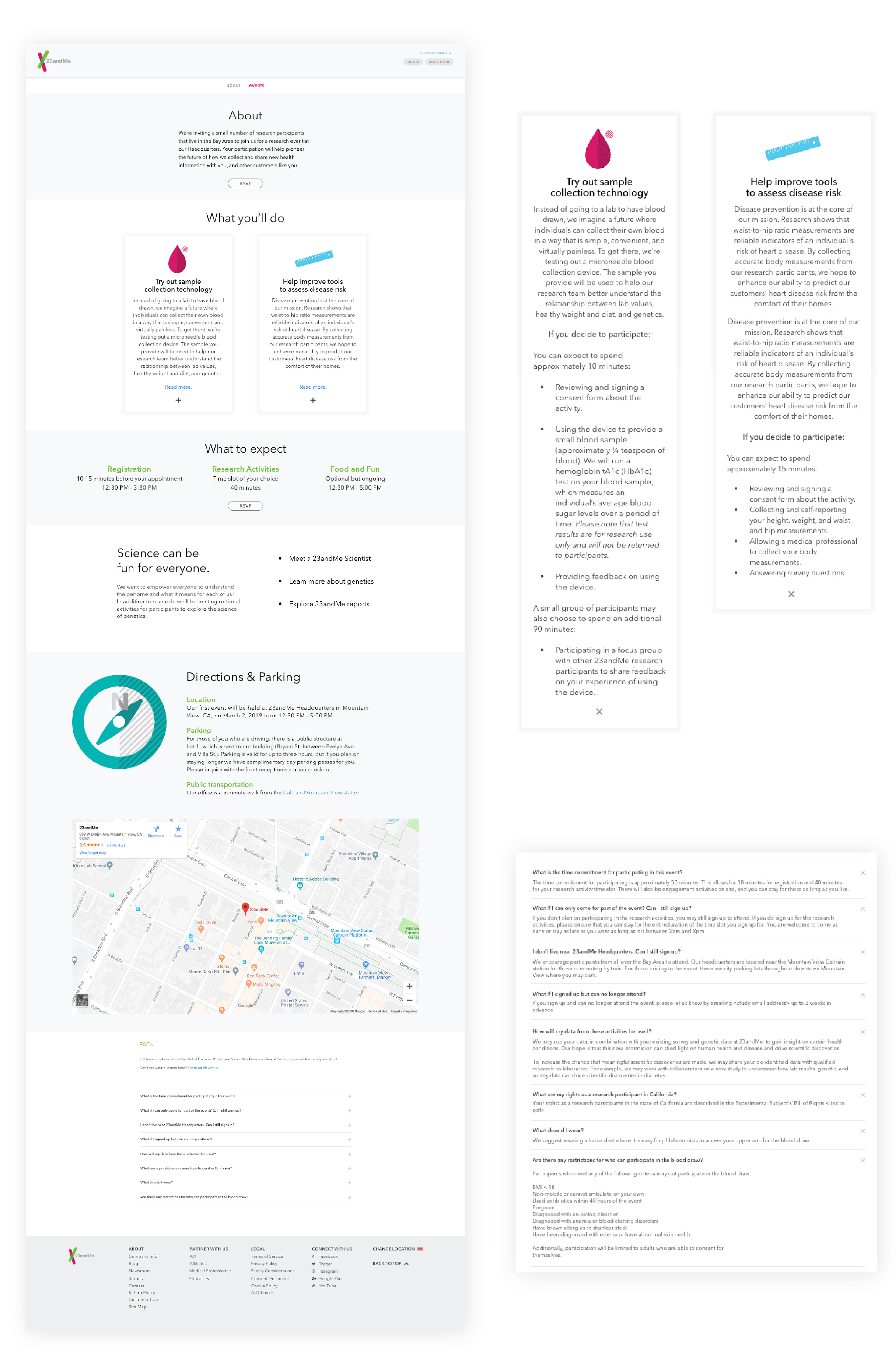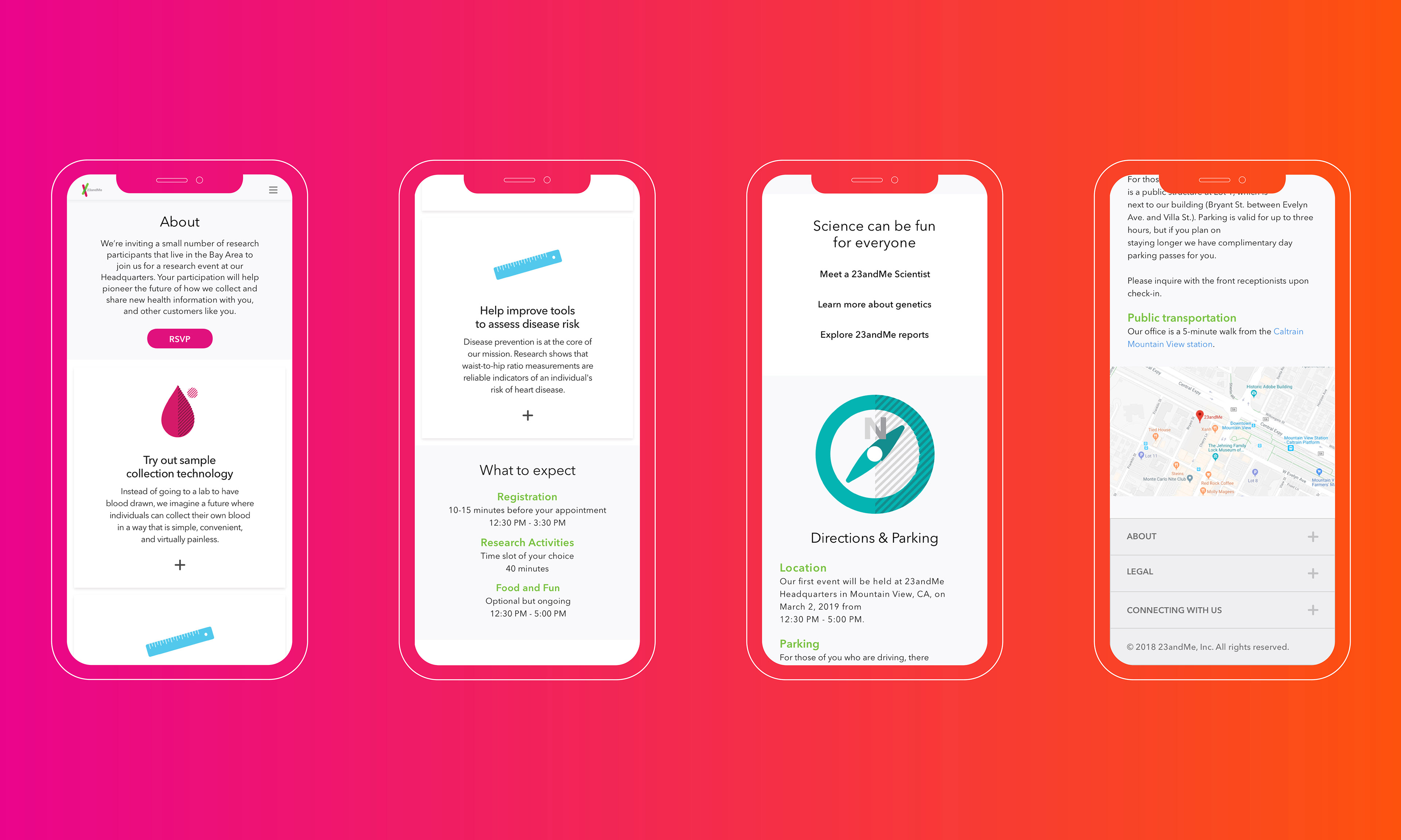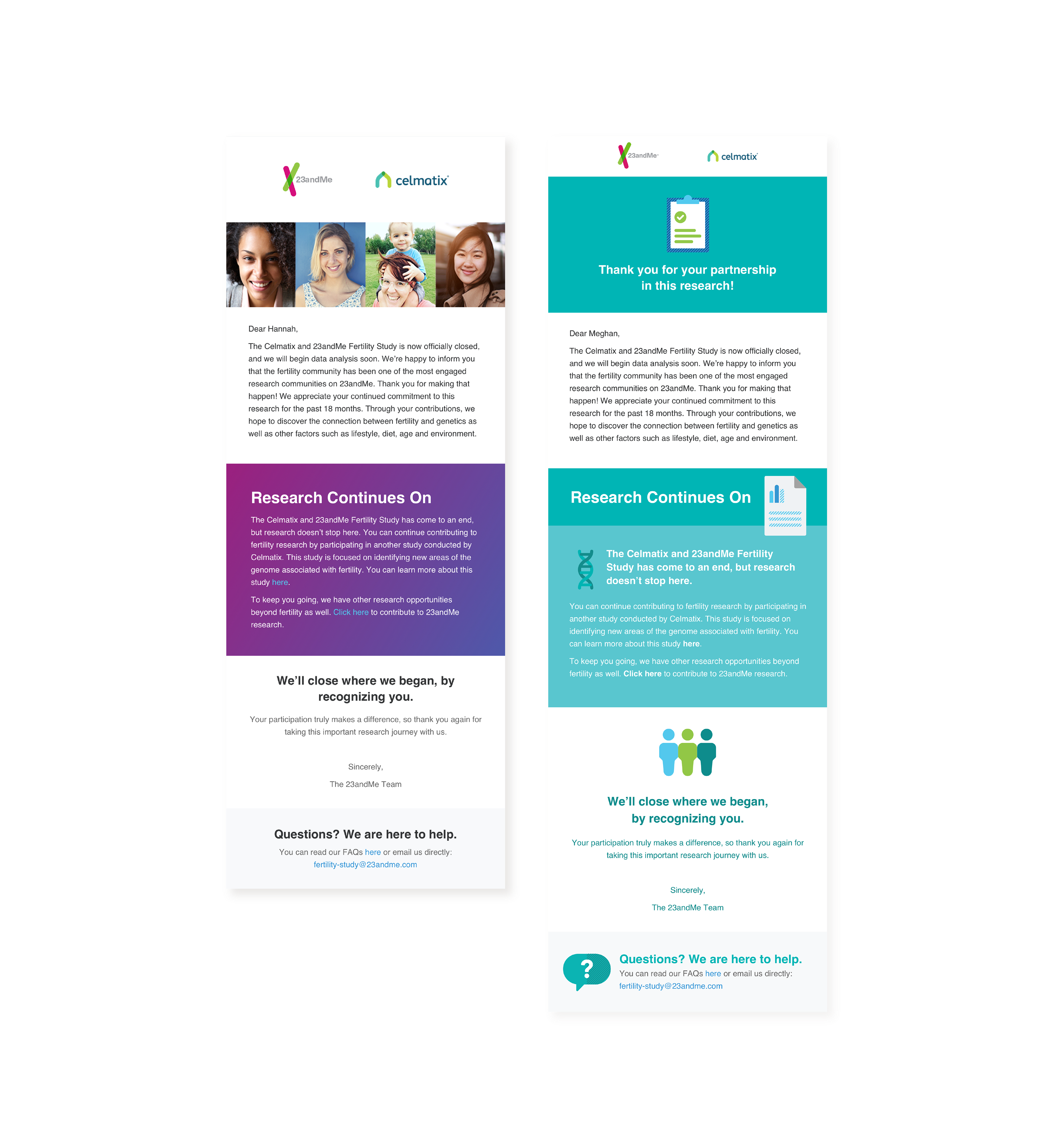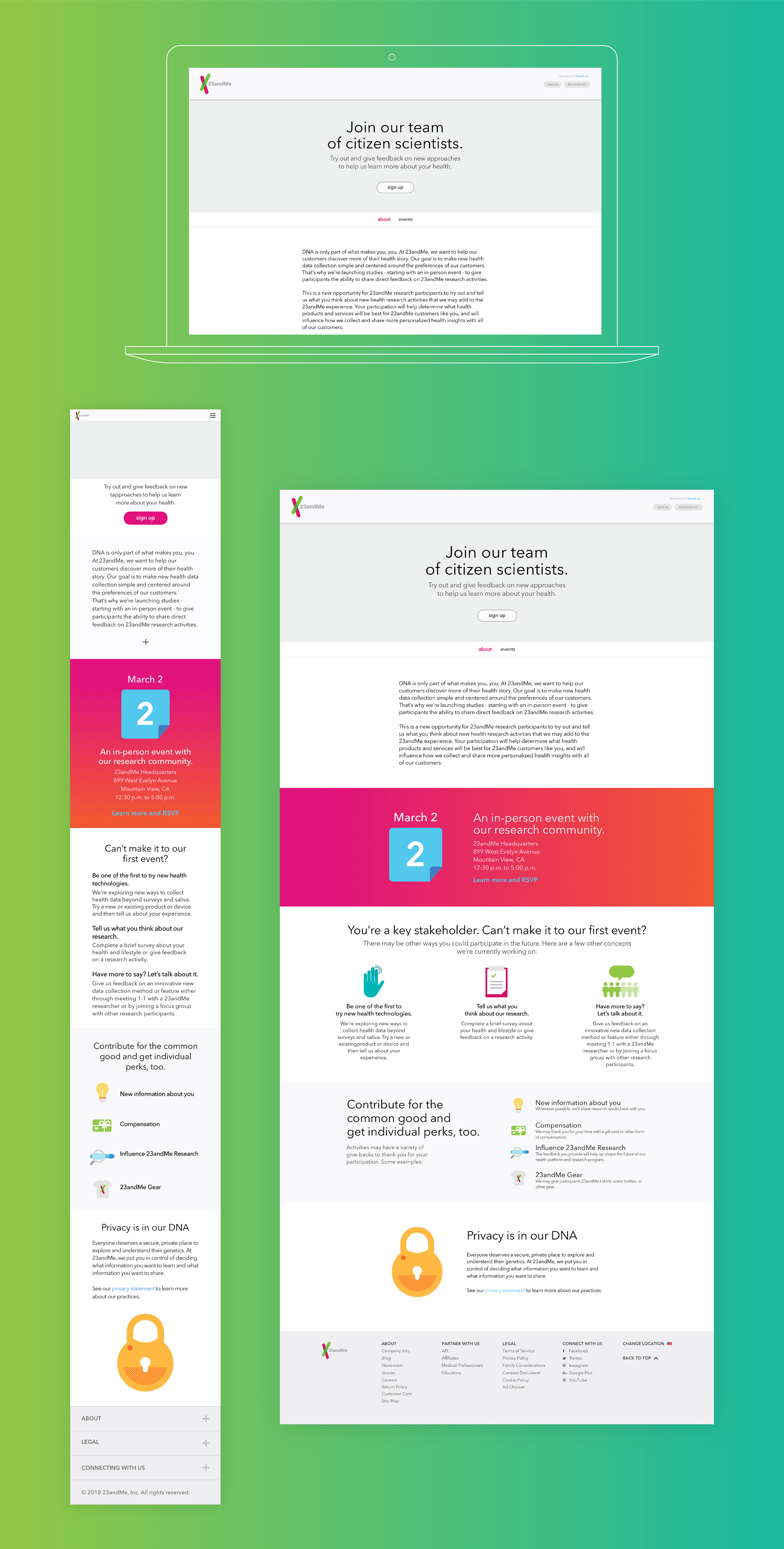 The following are proposed social media posts submitted to Ruxly prior to working with 23andMe. The goal was to research and evaluate brand identities, design within brand guidelines, and expand on an existing brand style while maintaining consistency.